This article is for customers with a bulk purchase or reseller account.
For instructions on how to login to your account as an end user please click here.

Once you have activated CodeGuard within your account you will be able to set-up individual user accounts that can be used to manage website backups.
First you need to activate CodeGuard within your account. To do this proceed to the CodeGuard link in your account menu. You will have the option to select a region. This region will be the region used to create all user level accounts. You should select a region that complies with the relevent data processing rules for your country.
Once activated
you will then be able to add and manage user accounts.

Under the Add new User Account option you can select the appropriate package, enter the customers name and customer email.





When you create the user account the user will appear under the Licences section. This will detail the product they have purchased, the contact details and when the licence expires/renew.

Licences will automatically renew unless you click the Cancel button. Doing so will mean the licence will expire and not be automatically renewed.

When a user licence is created the end user will receive an email from CodeGuard. This provides them with a one time login link that they can use and then set a password if required.





As the account manager you are able to impersonate the user by generating an SSO login link. To do this simply click the Generate SSO token button.




Once this has clicked the page should reload and provide the ability to copy the SSO access URL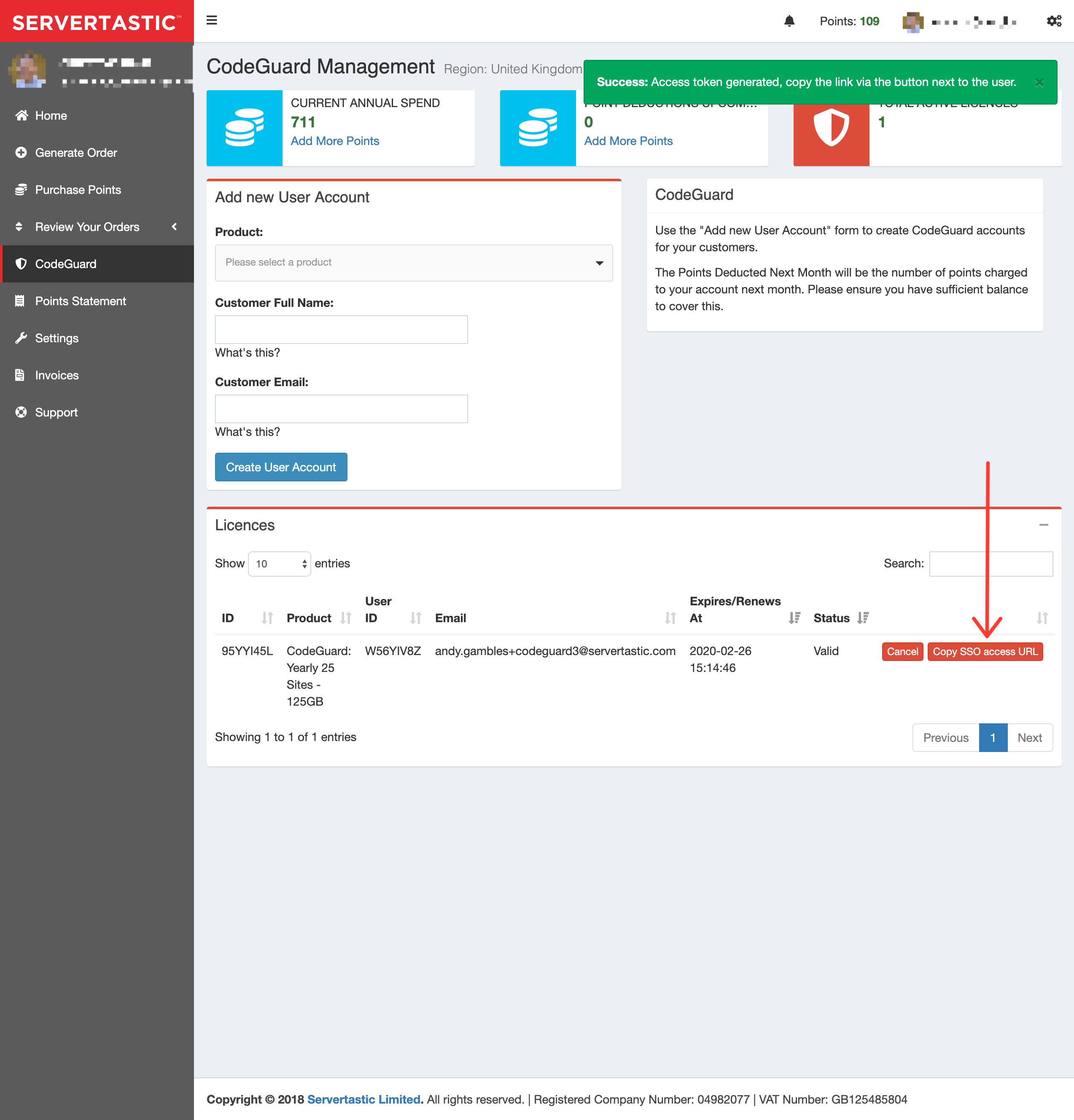 You can then paste this URL in to your browser to access the end users account. The access URL is only valid for a single use and expires after 60 minutes.

Once in the account you will be able to perform all actions as the end user.